Sandy and the Wild Wombats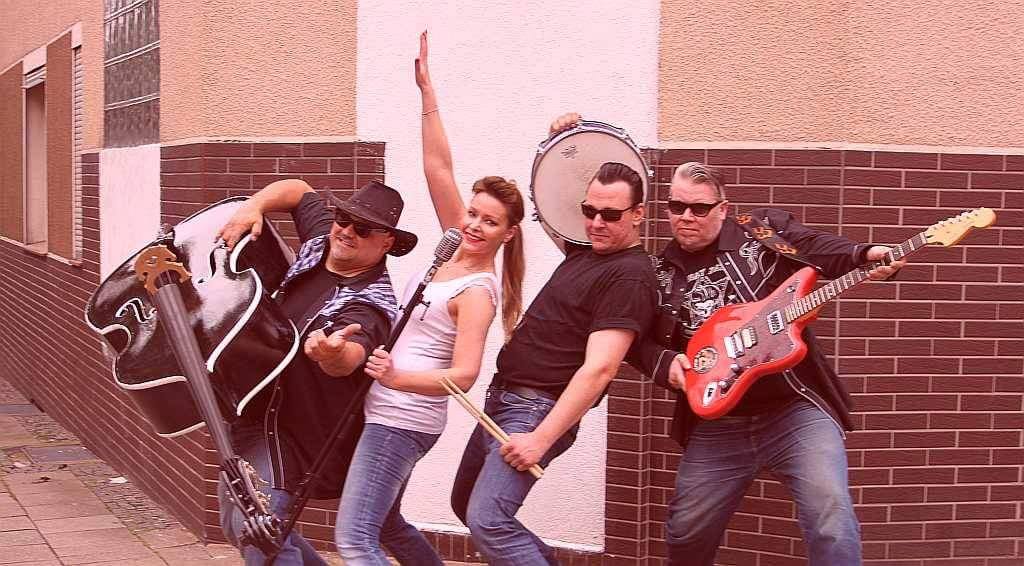 Genre: 50´s Rock´n´Roll, Rockabilly
Mitglieder der Band:
Sandy Wild: Gesang
Matty Stroke: Schlagzeug
Mark Twang: Gitarre
Thierry Dupuis Vandeputte: Slap & Double Bass
Heimatstadt: Essen, Deutschland
Plattenfirma: Bear Family Records
Buchungsassistent: info(at)sandy-wild.com

Nachdem sie 2015 gegründet wurden und ihr Debütalbum "The Girl can't help it" veröffentlichten, tourten "Sandy and The Wild Wombats" durch ganz Europa und erlangten einen Ruf als eine der heißesten Rock'n'Roll und Rockabilly Bands der Welt!
Frontfrau Sandy Wild mit ihrer einzigartigen Stimme, welche manchmal an die großartige Wanda Jackson erinnert, rockt mit ihren Wombats erfolgreich durch ganz Europa bis hin in die USA! Ihre Debüt-CD wurde zwischenzeitlich in einer limitierten Vinyl-Edition von Bear Family Records veröffentlicht, gefolgt von ihrem neuen Album "Devoted to Rock'n'Roll mit 12 selbst geschriebenen Songs!
Die Band war 2017 auf zahlreichen Weekendern und Festivals aufgetreten, zum Beispiel "Viva Las Vegas" im April in Las Vegas USA und Hemsby 58 in Großbritannien, um nur einige zu nennen.